Our office locations
Pearl International recruitment operations are spread across various crucial markets. Our infrastructure is the foundation upon which we are able to sustain our high levels of performance. Our presence across India and other countries serve as a testament to the effort that we have invested in building a strong and robust infrastructure.
In India, our Branch Offices cover the stretch from Delhi to Trivandrum. Our corporate and project offices are located in gods on country, Cochin, Kerala.
INDIA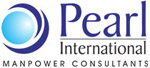 (Approved By Govt. of India, Ministry of Overseas Indian Affairs)
Reg. No. B -0257/COCHIN/PER/1000+/5/8784/2011
2nd Floor, Sreepadam Building, Chittoor Road, Cochin - 682018, Kerala, India
Tel: +91 484 3089415, 4073368 (10 Lines)
Client Inquiries: admin@pearlinter.net
Candidate Queries: cvs@pearlinter.net
Branch: Vazhakadavu Road, Near Military Canteen,
Manappullikavu Junction, Palakkadu-678013
Tel: +91 491 2506300, 2506762, 2506399
Associate Offices
CHENNAI | DELHI | GORAKHPUR | HYDERABAD | MUMBAI
UAE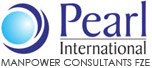 P.O. Box. 7073, Al Shmookh Building,
Umm Al Quwain,
E-mail: hrd@pearlinter.net